Enabling the Seamless Digital Enterprise
NextAxiom®, founded in 2000 in the San Francisco Bay Area, created the now proven hyperService® Platform that powers business critical software solutions for the world's largest enterprises, including the 'zero defect' environment for global nuclear utilities.
NextAxiom's most recent innovation, the Dynamic Work Execution Platform (DWEP), is a transformative technology that changes the way work is performed throughout an organization. DWEP, a new horizontal product category in enterprise software, is built on the premise of digitalizing work itself. Digitalized Work™ is defined as computer-guided work that is fully integrated to enterprise systems. Think of it as an "avatar" with a built in "GPS" for work. It guides, tracks, and measures every step of work and equips the performer with relevant information and automated transactions. It creates a feedback loop for continuous improvement.
Virtually all work in an enterprise can become Digitalized Work™. With DWEP, our mission is to expedite digital transformation by changing the way all work is performed.
DWEP utilizes the hyperService® Platform as the foundation for data integration and transaction automation. The combined power of these two products enables organizations to digitalize their work and integrates employees with the enterprise systems as work is executed.
The hyperService® Platform creates a graphical abstraction layer that radically simplifies integration and software application development. It unlocks the functionality trapped in information silos for easy reuse with new user experiences such as enterprise mobility and powers DWEP's transformational digitalization of work.
Key Facts
Mission
Enable the Digital Worker
Vision
Creation of the Seamless Digital Enterprise
Headquarters
San Francisco, CA, USA
Financial Status
Profitable and growing with zero debt
Corporate Type
Delaware C-Corporation (Privately Held)
Date Incorporated
May 2000
founders
Ash Massoudi
CEO & Co-Founder
Ash is a proven entrepreneur and a software inventor with the vision to transform the way work is performed.
Ash founded NextAxiom® Technology in May 2000 and played the pivotal role in successfully propelling NextAxiom® through the concept, R&D production, and customer acquisition stages into its current expansion phase.
Before co-founding NextAxiom®, as Director of Integration Technologies at PeopleSoft, Ash was responsible for delivering PeopleSoft's complete suite of integration technologies, including PeopleSoft's business components and near real-time application messaging solutions, which was deployed at over 4000 customers worldwide.
Ash also managed the assimilation of Advance Supply Chain Planning products within the PeopleSoft technology platform as a result of PeopleSoft's $275 Million dollar acquisition of Red Pepper Software.
Ash holds a B.A. in Computer Science from the University of California at Berkeley and has been awarded the following ten U.S. Patents: Patent No. 7,483,901 B1; 7,581,205 B1; 7,533,387 B1; 7,584,454 B1; 8,225,282 B1; 8,458,660 B1; 8,621,428 B2; 9,178,785 B1; 9,588,743 B2 Pending-Patent No. 62/676,197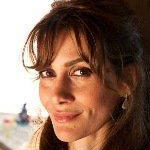 Sandy Zylka
EVP Products & Technology, Co-Founder
Sandy is a co-founder of NextAxiom® and the co-inventor of NextAxiom's six patent-pending innovations. She has managed all aspects of the hyperService® and DWEP Platforms.
To stay current with customer needs, and help drive product roadmap decisions, Sandy participates in projects and workshops with NextAxiom customers that include: ABB, American Electric Power, Bruce Power, Basin Electric Coop, Duke Energy, EDF Energy, Entergy, Exelon, General Electric, Idaho National Lab, Los Alamos National Lab, Southern Company and Tri-State Generation.
Prior to NextAxiom®, Sandy served as Product Manager for PeopleSoft's Optimization Applications. She led an elite team of PhD's responsible for delivering PeopleSoft's Advanced Supply Chain Planning and Optimization products.
Prior to that, Sandy held positions as Principal Usability Architect and Senior Optimization Engineer for PeopleSoft. As Senior Supply Chain Consultant for Red Pepper Software, she led supply chain and integration workshops for companies such as Pepsi, Bausch & Lomb, HP, Analog Devices, and 3Com.
Sandy holds a B.A. in Neurobiology from the University of California at Berkeley and has been awarded the following six U.S. Patents: Patent No. 7,483,901 B1; 8,225,282 B1; 8,458,660 B1; 8,621,428 B2; 9,588,743 B2 Pending-Patent No. 62/676,197.
Contact Us
Please fill out the fields below so someone from our Team can get in touch with you. Thank you.
information
NextAxiom® Technology, Inc.
600 Montgomery Street
34th Floor
San Francisco, CA 94111