hyperService® Platform
The Seamless Digital Middleware at the heart of your Seamless Digital Environment.
Overview
The hyperService® Platform provides the most cost-effective and agile approach for location- transparent application integration, composite software development, enterprise mobility, and machine-to-machine automation on top of existing enterprise software assets.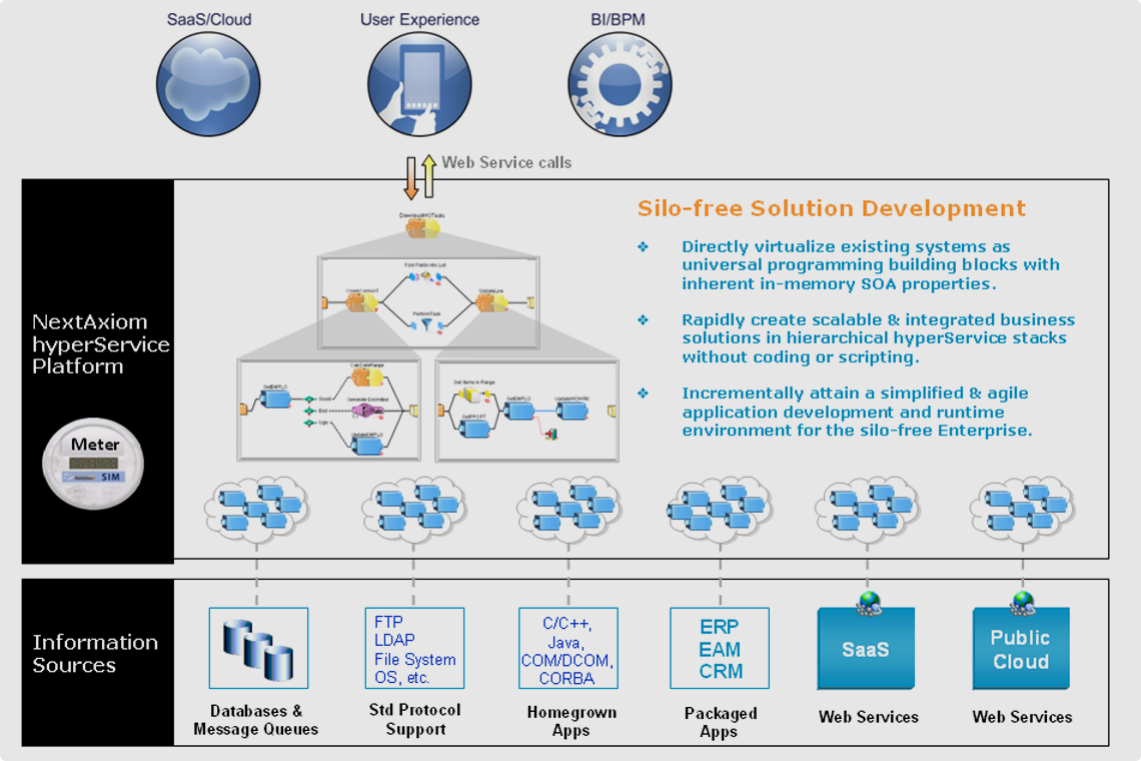 Create a seamless digital environment with a
fundamentally different approach to middleware.
Accelerate your next project with a Seamless Digital Environment.
Taking advantage of a Seamless Digital Environment doesn't require a big bang approach. Start small and
incrementally add projects into your Seamless Digital Environment.
Digitize
First, incrementally unlock the functionality you need from your underlying systems, and transform it into hyperServices®.

Compose
With a coding free graphical composer, assemble your hyperServices® to create new business and integration logic.

Deploy
Pair your new functionality with a new user experience and deploy it to your employees or your customers.
Based on a universal building block.
The unique approach offered by the hyperService® Platform is based on the introduction of a universal programming building block called a "hyperService®" together with a hyperService® Virtual Machine.
NextAxiom® hyperServices® directly virtualize existing application functionality as hyperService® building blocks without the use of complex middleware.
Powered by the hyperService® Virtual Machine.
The hyperService® Virtual Machine (SVM) combines all the disparate mechanisms of various middleware components and servers in a single runtime environment without jumping across application memory.
PLATFORM COMPONENTS
NextAxiom® hyperService® Platform has three major components that provide comprehensive design time, runtime and management functionality:
Do even more with the hyperService® Platform
While the NextAxiom® hyperService® Platform is specifically designed to power a digital workforce, it can go even further and be used for automatic SOA, unified management, cloud-enabled solutions, and more.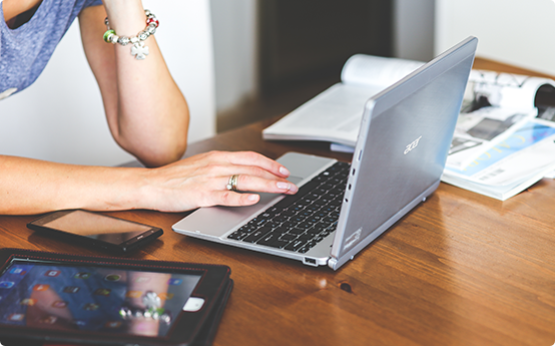 Contact Us
Please fill out the fields below so someone from our Team can get in touch with you. Thank you.
information
NextAxiom® Technology, Inc.
600 Montgomery Street
34th Floor
San Francisco, CA 94111